Sizes: 5 / 7 / 9 / 10 / 12 / 14
The perfect kite for riders who want something they can ride whatever the conditions. You can boost when its flat, or ride the waves when the swell is pumping. Fun and easy. A very stable kite with a direct response due to the short bridle, the WAHOO will put a smile on your face after every session. Whether you ride a twintip or a surfboard, this is your next kite.
The WAHOO is an all-round design which excels in waves and flat water. Its stability, easy handling and quick relaunch combined with simple sheet in and jump ability makes it a perfect kite for riders who want to try new tricks with confidence. Its the great go to kite for those that just want to get out and ride. We are constantly amazed by how many riders are immediately at home on the kite, we designed it for the waves but are continually amazed how free riding twin tip riders love riding this kite. The WAHOO was built to last with many reinforced stress areas combined with a double coated ripstop that will withstand time and big waves.
Wind Range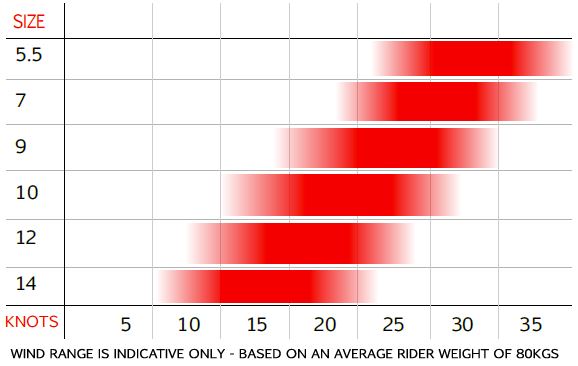 CONSTRUCTION FEATURES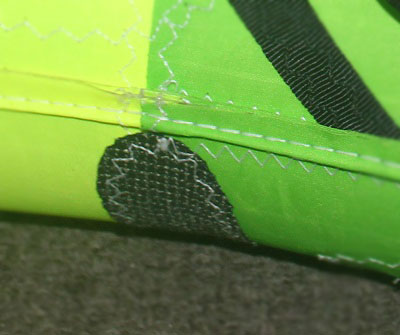 Leading edge seams reinforced with kevlar patches on stress areas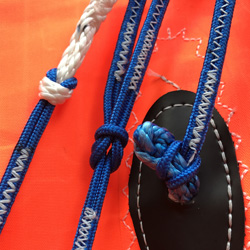 No pulleys or Ronstans increasing durability and performance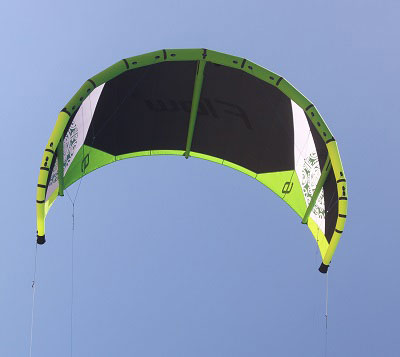 Swept arc providing huge depower and easy relaunch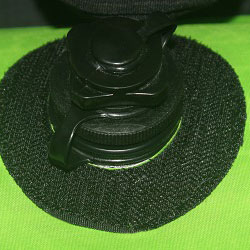 High volume inflate/deflate valve with one-way flow
One pump system means less time setting up, more play time
DESIGN FEATURES
Excellent drift and float
Three-strut design
Direct feel: fast turns
Colour coded fool proof line connectors
Similar feeling throughout the size range
Adjustable bar pressure
Huge depower